US 40 Improvements Project
(I-70/75 Airport Logistics Access Project)
The US 40 Improvements Project will widen a portion of US 40 (National Road) from just west of Union Airpark Boulevard to Airport Access Road, as well as improve the interchange at US 40 and Airport Access Road.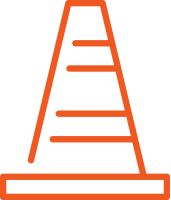 Traffic Impacts
Beginning Monday, Aug. 2, weather permitting, ongoing work will require the temporary closure of the ramp from southbound Airport Access Rd. to US 40 and the ramp from US 40 to northbound Airport Access Rd. A detour of under five minutes will be marked with signage. Beginning Friday, Sept. 24, at 7 a.m., weather permitting, a traffic switch will take place on US 40 so that crews can continue widening and improvement work between Union Airpark Boulevard and Peters Pike. During the traffic switch, one lane of travel will remain open in each direction within the project area. Traffic will be maintained with flaggers and law enforcement officers will be in place to support traffic flow. By 5 p.m., the traffic switch is expected to be complete, and traffic will use the north side of the roadway while work takes place on the south side. This traffic pattern is expected to be in place through Nov. 30, 2021.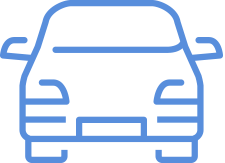 CONSTRUCTION TIMING:
We are under construction! The new roadway is expected to be open by the end of 2021, with full project completion by early 2022.
COST:
$14.9 million
COMMUNITY BENEFIT: The US 40 Improvements Project will improve safety, reduce traffic congestion and increase access to both existing businesses and new business development.
The project proactively addresses growth in traffic expected over the next several decades to ensure continuous and efficient traffic flow for all who travel through this area. At the same time, it provides significant economic benefits by making development more attractive and competitive in the area, resulting in the potential for an increased local tax base.
DETAILED SCOPE: The project addresses roadway design issues while adding capacity. It includes:
Constructing a new continuous five-lane section of US 40 from just west of Union Airpark Boulevard to Airport Access Road, with two through lanes in each direction and a center left turn lane.
Tapering the roadway from Union Airpark Boulevard back to two lanes to the west.
Reconstructing the ramps to Airport Access Road to meet modern design standards and improve the interchange's safety.
Upgrading traffic signals at the interchange of US 40 and Airport Access Road.
---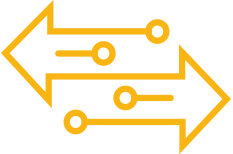 Partners:
---